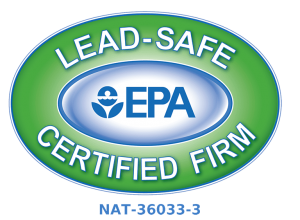 C&C Complete Services is proud to be an EPA Lead-Safe firm. This means that we are certified to conduct Renovation, Repair and Painting Activities in target housing and child-occupied facilities.
Lead from paint, dust, and soil in and around your home can be dangerous if not managed properly. If your home was built before 1978, it is more likely to have lead-based paint. In 1978, the federal government banned consumer uses of lead-based paint, but some states banned it even earlier.
EPA's Lead Renovation, Repair and Painting Rule (RRP) Rule requires that firms performing renovation, repair and painting projects that disturb lead-based paint in homes, child care facilities and pre-schools built before 1978 be certified by EPA. You can learn more on the EPA's website.
View Our EPA Leadsafe Certificate